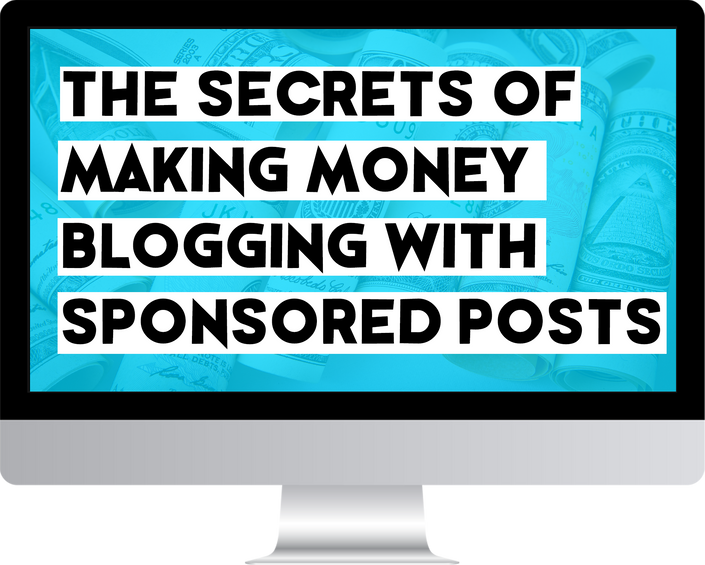 The Secrets of Making Money Blogging with Sponsored Posts
Learn how I make over $1,000 every month with my blog using Sponsored Posts. I know you are tired of AdSense, I don't use them anymore and I don't regret it.
Enroll in Course
Dear Blogger, maybe some of these feelings will resonate with you...
1. Do you feel like you just can't make money with your blog.
You are literally tired of hearing how bloggers make $100,000 every month while you are stuck making little to nothing with your blog, making more than $1,000 blogging seems impossible to you and you should know you've tried but none of those methods seem to work for you.
2. Are you are tired of making the same $100 every 1-3 months from AdSense.
When I started with AdSense back in 2015, I was so excited but reality quickly dawned on me because I couldn't make $100 in a month. Does this sound familiar? You've to wait for 1-3 months before you could make $100 and get money from your blog. This is a total waste of time, energy, expectation and hopes because you can close a single $100 sponsorship deal within 1-3 days, so why wait for 1-3 months?
3. Maybe you have tried a lot of monetization techniques but none seem to work for you.
You know all the monetization techniques you could use for you blog but maybe you haven't tried of them or you have tried but none seem to be working for you. Ever heard of the phrase "Jack of all trades, master of none". You got to find 1-2 blog monetization techniques to stick to and they will become your blog's cash cow.
4. Have you been blogging for years with nothing to show for it.
You have been blogging for years maybe actively or passively and still you have nothing to show for it. You have put in the time, effort and research into your blog but still your blog hasn't given you a new computer, car, house or travelling trips or the financial freedom you want. You are just in the blogging system but you are making no impact and making no money.
5. Blogging for Fun (GREATEST MISTAKE).
Blogging for fun can be very fun and chilled for the first few months but it's one of the greatest mistakes you can make in your blogging career because after reality sets-in you now realize that you're losing money paying blog bills like hosting, themes, plugins etc you quickly stop blogging for fun and stop blogging to make money because money is very important and even if your blog is all about your passion and spare time, it's better to make money from it so you are fueled to do more.
If you're feeling ANY of these, then you are in the right place, my friend.
I went from making $0 blogging to making over $1,000 per month from one blog…all with Sponsored Posts!
And now I'm make over $1,500/month blogging...
It might sound insane, but I sat in the exact same seat as many of you are sitting in now.

I had a blog and was making some money from it using Google AdSense, but I was making $100 in 3 months and that isn't the blogging dream.
Many of you are probably feeling like there's some sort of wall preventing you from earning serious money from your blog.

I get it. I felt the same way.
As a blogger, there are always problems and challenges you face from how to get traffic to SEO & backlinks to how to write great content and finally how to make money with your blog.
The most important is how to make money with your blog because a successful blog is an investment.
You've invested your money by getting hosting, themes, plugin etc.
You've invested your time, energy and research in learning how to build your blog, write content and do SEO.
Now it's time for you to sit back and make some money in return for all the hard work that you've done.
In my first year of focusing on Sponsored Posts, I was able to progress into this...
PayPal Earnings for 2018:

PayPal Earnings for 2019 (So far):


These screenshots are all from my earnings with Sponsored Posts.
In my first year of fully running Sponsored Posts, I made $6,489 with my blog.
In 2019, which is my second year running as a full time blogger, so far I've made $7,269 and 2019 isn't over yet.
It's estimated that I'll make more than $10,000 in 2019 and that's only with Sponsored Posts income.
Combined with my Affiliate Marketing income, the money increases.
I know that might be frustrating for some of you to hear if you've been blogging for a few years and are still trying to break out of the $100 - $500 per month range, but hear me out...
My technology blog, Nairatips.com, was registered on July 5, 2015, and I blogged for fun for 2 years towards the end of 2017, I decided to try something new on Jan 1, 2018, I transitioned from blogging for fun to having a successful blog that will turn into an online business that earn me money.
I figured all my years of blogging can't go to waste, I must make money from my blog!

This change in mindset led to massive increases in revenue.
...and it didn't stop there!
Actually, it got so much better over time... This is a monthly report from my blog, Nairatips, for just ONE month (April 2019).
PayPal Earnings:

I currently make over $1,500/month with my blog.
Plus, more importantly than making money is what the money has done for me and the good things and experiences it has allowed me to have! The life it has shown me…

I've gotten to quit my stressful 9-5 full-time job, buy a car, build my dream computer setup and live the stress-free life that I've always wanted with financial freedom and freedom to manage your own time.
But again, I need to emphasize to you that I was exactly where you are at right now in December of 2017.
You can successfully run Sponsored Posts on your blog, rank higher on Google Search, not feel dirty and make constant blogging income every month!
I do it everyday.
I remember when I started blogging in July 5th of 2015, I had no idea if I would ever make the whole blogging thing work. The only thing I thought about then was sharing my tech knowledge with the world through my blog.
Seeing big bloggers making hundreds of thousands of dollars blogging, sounded like a dream to us. So, I went for it, I just wanted to make $500 and feel good about myself and all the years of hard work I've invested.
I spent a couple months trying things out and then decided to go all-in blogging on Jan 1st of 2018 when I quit my full-time job and decided to stop using Google AdSense and give myself 1 year to succeed with this whole "making money blogging with sponsored post thing."
And at that time, I didn't know much about Sponsored Post neither was I getting much offers, all I knew was I needed to make money with my blog.
Around February - March in 2018, I had made my first little bit of income off the Amazon Associates program ($50 in 2 months). This was proof that it was possible to actually make money with my blog!

But I was still nervous because the money wasn't constant and it was small... but it was better than waiting on AdSense $100 cheque in 3 months.
Perhaps it was the confidence from the Amazon sales that pushed me to keep moving forward, but I decided to stop accepting low-ball sponsored post offers and devised a way to get more people interested in my blog.
After a LOT of trial and error trying to figure out how to price, reach out, get discovered and negotiate sponsorship deals.
I landed my first $100 sponsored post deal!
I couldn't believe it. I screamed. What I waited for 3 months, I got in 1 day. I will never forget that moment.
This was because every sponsored post deal pushed me one step closer to my dream. Many long working hours and late nights spent doing research, learning and implementing what I've learnt finally paid off.
More importantly, I felt like I was going to make it. Despite my parents, friends, and family all doubting me and thinking I was crazy when I quit my full-time job to become a stay at home blogger, now I've proved them wrong.
I made it it as a full-time blogger and now living life on my own terms.
You can have all of this and more with the brand new Sponsored Post System I have created...
My life have done a complete 180 from those long days of stressful full time 9-5 jobs that made me lose hair.
---
I wake up every day to a new sponsored post email and completed transactions while I was sleeping.

I work on what I want to when I want to.

I am about to buy the things I desire, like a car, nice clothes and sneakers, gaming monitor, gaming PC build with GTX 1080Ti, Gaming Keyboard, Gaming Mouse, Latest Samsung Phone, PS4 Pro and still have enough money to explore different fun places.

I've even made it up to $1,500 a month now, which was another milestone for me! And if it was not for blogging, it would have never happened to me.
There are lots of bloggers out there that are frustrated and searching for the process that will take their blog to the next level.
This is how you do it. My product is a step-by-step walkthrough of how to make an incredible income by running Sponsored posts the right way on your blog.
But before we show you the product, let's look at the common mistakes you are probably making (I know, because I've made them all!) ….
7 Common Mistakes You're Probably Making As a Blogger
---
1. You are blogging for fun.
Blogging for fun is the biggest mistake you can make as a blogger. What did means is that you don't have a clear proven way to make money with your blog and you are just creating content that doesn't sell your blog and wasting countless hours doing the wrong things.
2. You are solely relying on Google AdSense.
You believe Google AdSense is the only way to make money blogging because maybe you have seen other bloggers with millions of traffic make thousands of dollars using Google AdSense but that doesn't mean your blog of 10,000 monthly visitors will make the same income as they do.
3. You don't have proper guidance.
You may already know what I'm talking about because of your ability to do research and vast knowledge but you don't know the A-Z of it. Knowing where and how to start, what to do and how to close every deal, the nitty-gritty of it all. That's what it means to have proper guidance.
4. You believe you are not good enough.
You have tried a lot of way to make money with your blog, maybe even with sponsored posts or you currently run sponsored post deals on your blog but you always cave into accepting low-ball offers because you are scared they will run away and it's better to make that quick cash. You need to believe in yourself, in your blog that you're always worth much more.
5. You think it's too much work for you.
Sometimes hard work doesn't pay especially when it's in the wrong direction. You don't need to work 9-5 to make money from your blog. You just need to do the right things, at the right time, keep on learning and implementing new stuffs.You can do one thing a day and you'll still make money.
6. You don't know how to write quality blog post.
I have written over 1,000 blog posts and maybe 10-50 of them are high quality blog posts that attracts attentions to my blog to get me that sponsorship deal. Stop copying and pasting or spinning other blogger's content and publish as your own. Learn how to write good quality blog posts which will attract advertisers to your blog and earn you more money plus you'll also rank high on organic search engines.
7. You are just LAZY!
Laziness will kill your blogging dreams. You just can't seem to put in the work, I usually get lazy from time to time but one thing that puts me back on track is the fear of going broke and not having money to enjoy life because that's the reality of blogging. Once you get lazy and stop learning, updating your blog, it gets cold and dies and so does your blogging income.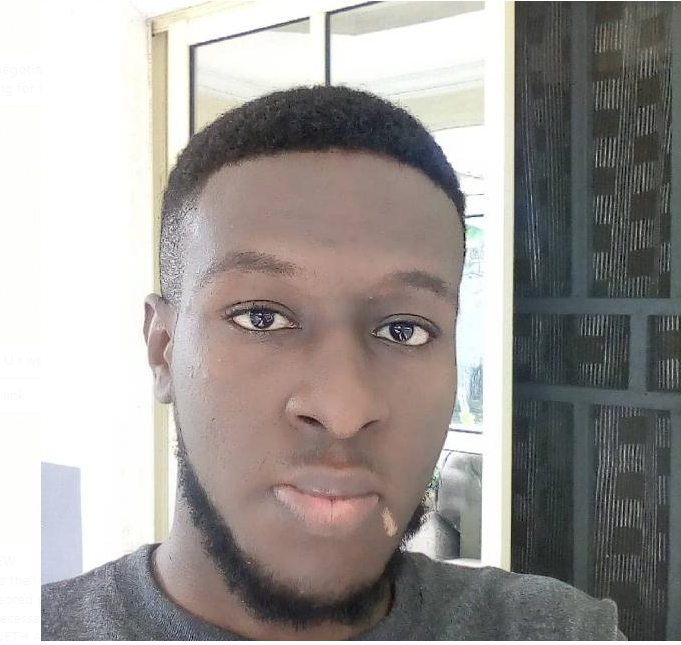 "This is the ideal course for those who are at a loss on how to earn with sponsored posts on their blogs. It's very detailed-oriented and covers the necessary areas. We must not solely rely on ad networks."
- Kenneth Anucha, Founder, FootieHound
Take a second to imagine a world where you could...
Make $1,000 - $1,500 every month from your blog running Sponsored Posts.
Yes, you can make more than $1,000 every month with your blog running Sponsored post opportunities which will not only inspire you to put in more work into your blog but will help you feel fulfilled, like all your hard work is finally paying off.
Say Goodbye to Google AdSense.
You are free from the AdSense $100 wall and waiting till 21st of every month before you get some money. It kinda reminds me of my stressful 9-5 job because if I didn't work hard enough I won't get my salary and I would have to wait till almost the end of the month to receive my salary but with Sponsored Posts, you won't have to wait till end of the money, sometimes I made my old AdSense monthly income in the first week of the month.
Turn your dead blog to a full time successful online business.
You now have a full time successful online business that makes more than $1,000 monthly and you are ready to take things to the next level. Your old dead blog is now making you so much money than your 9-5 job.
Where you are financially free to buy what you want and do whatever you want.
Now you are truly free financially and your time is now your own to decide what to do with it. Sometimes you can choose not to do anything for a whole day because you are the boss!
Introducing
The Secrets of Making Money Blogging with Sponsored Posts
---
The Ultimate Solution for Taking Your Blog From $0 to $1,000/Month with Sponsored Posts.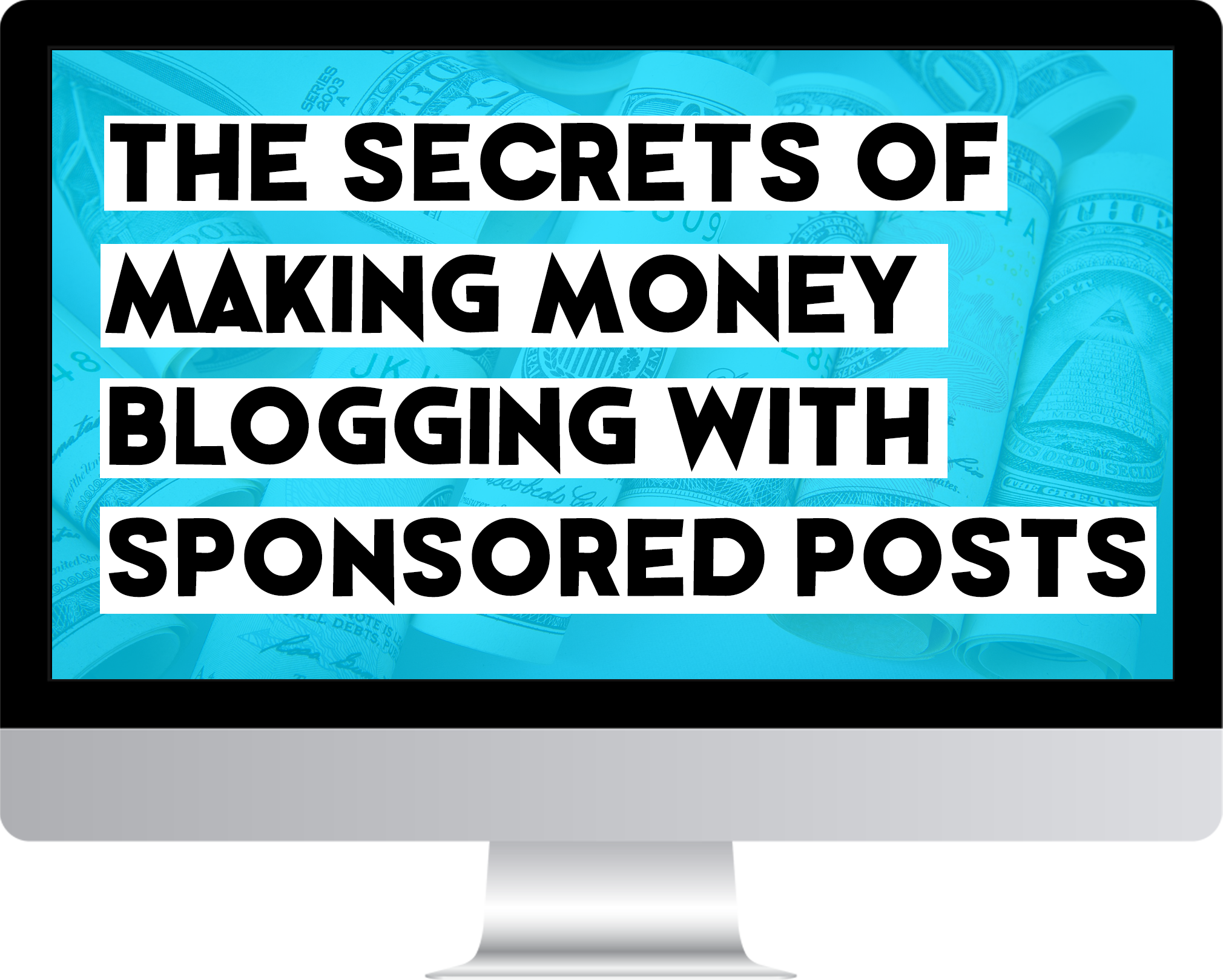 Let's take a look inside what you will learn in each of the 11 modules...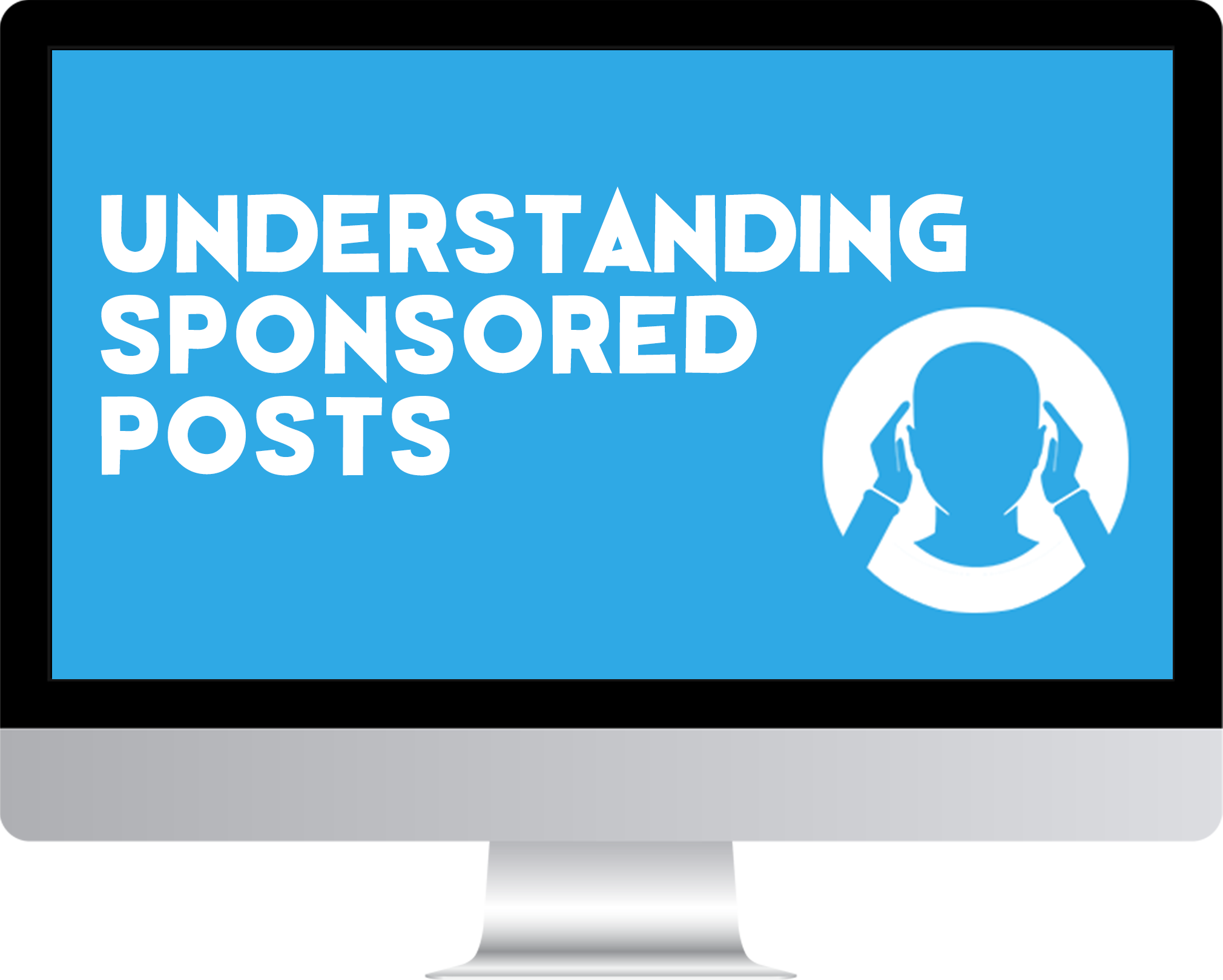 Module 1 & 2 - Welcome & Understanding How Sponsored Posts Works
---
Your understanding of sponsored posts maybe wrong because of all the lies some bloggers have fed you but what they don't tell you are how sponsored posts actually work and the different ways you can make money blogging with sponsored posts.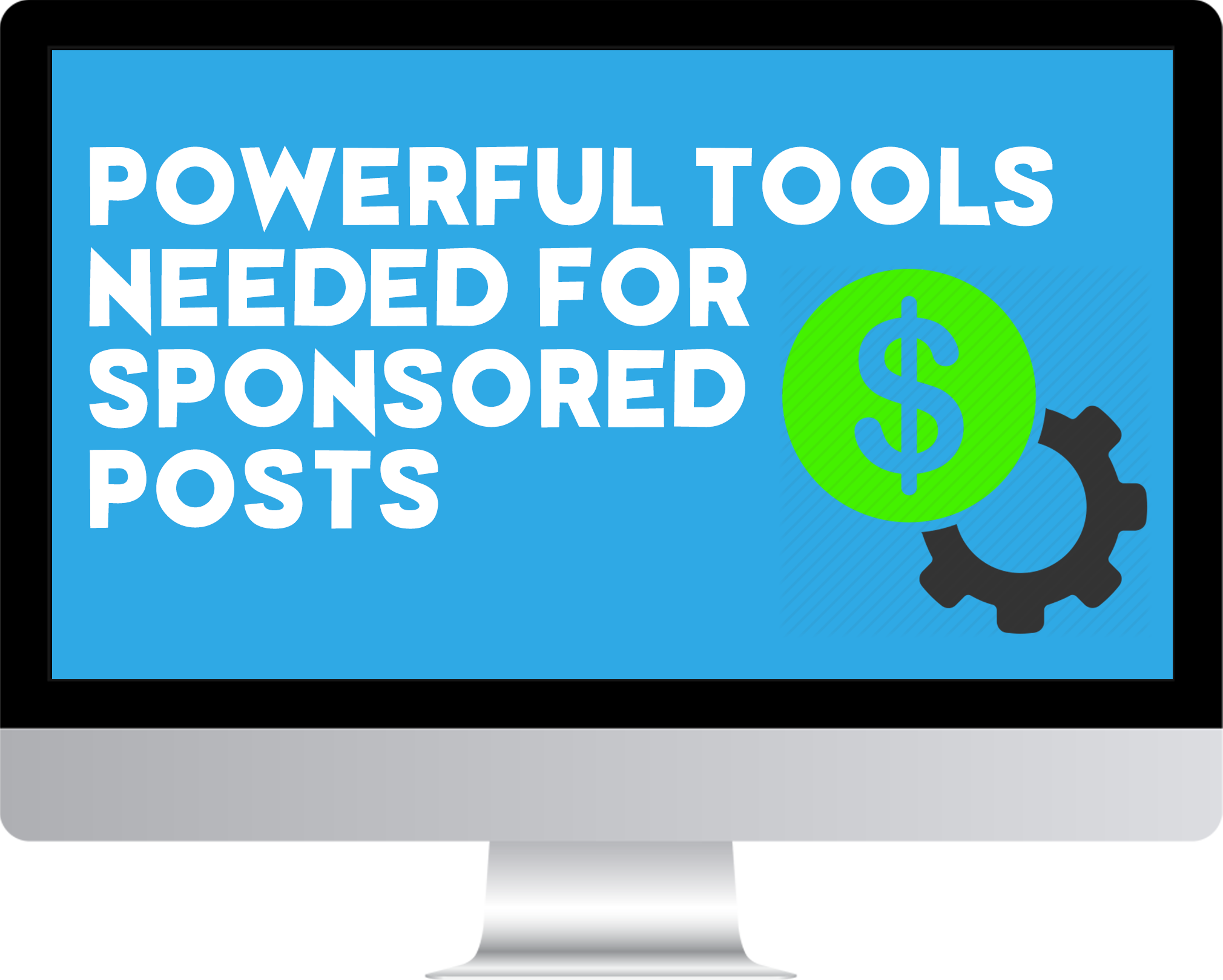 Module 3 - Powerful Tools Needed to Make Sponsored Posts Easy
---
You need some powerful tools to make life easier for you. Don't panic - these tools are FREE and will be extremely useful to you from tracking when your sent email was opened to getting the email addresses on websites easily to being in control of all your dofollow links on your site.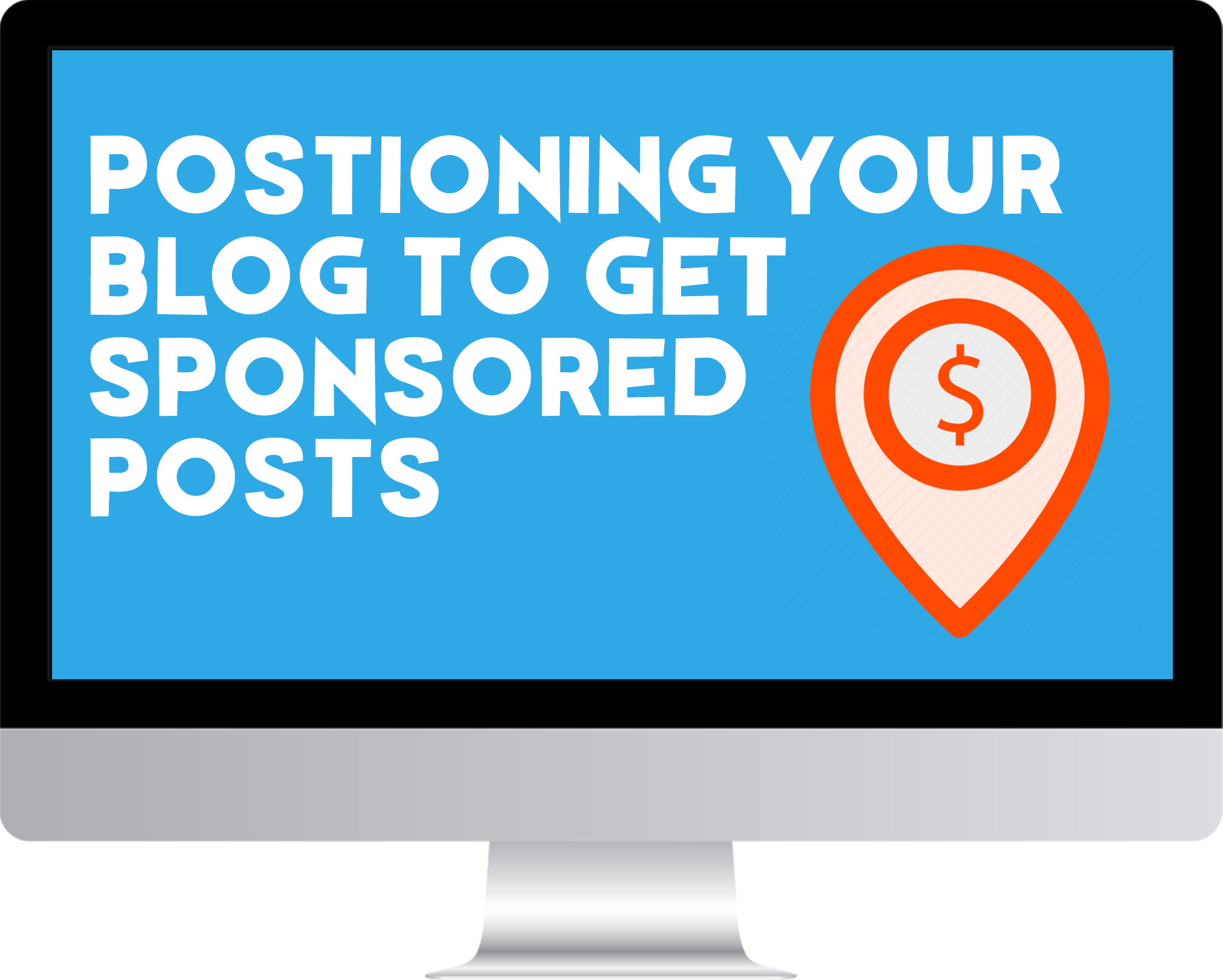 Module 4 - Positioning your Blog to Get Sponsored Posts
---
Positioning your blog the right way with the necessary pages is very important because it would attract advertisers to your site over and over again. After they arrive or stumble on your site, they would go through the pages you've already smartly set up and reach out to you for a sponsorship deal.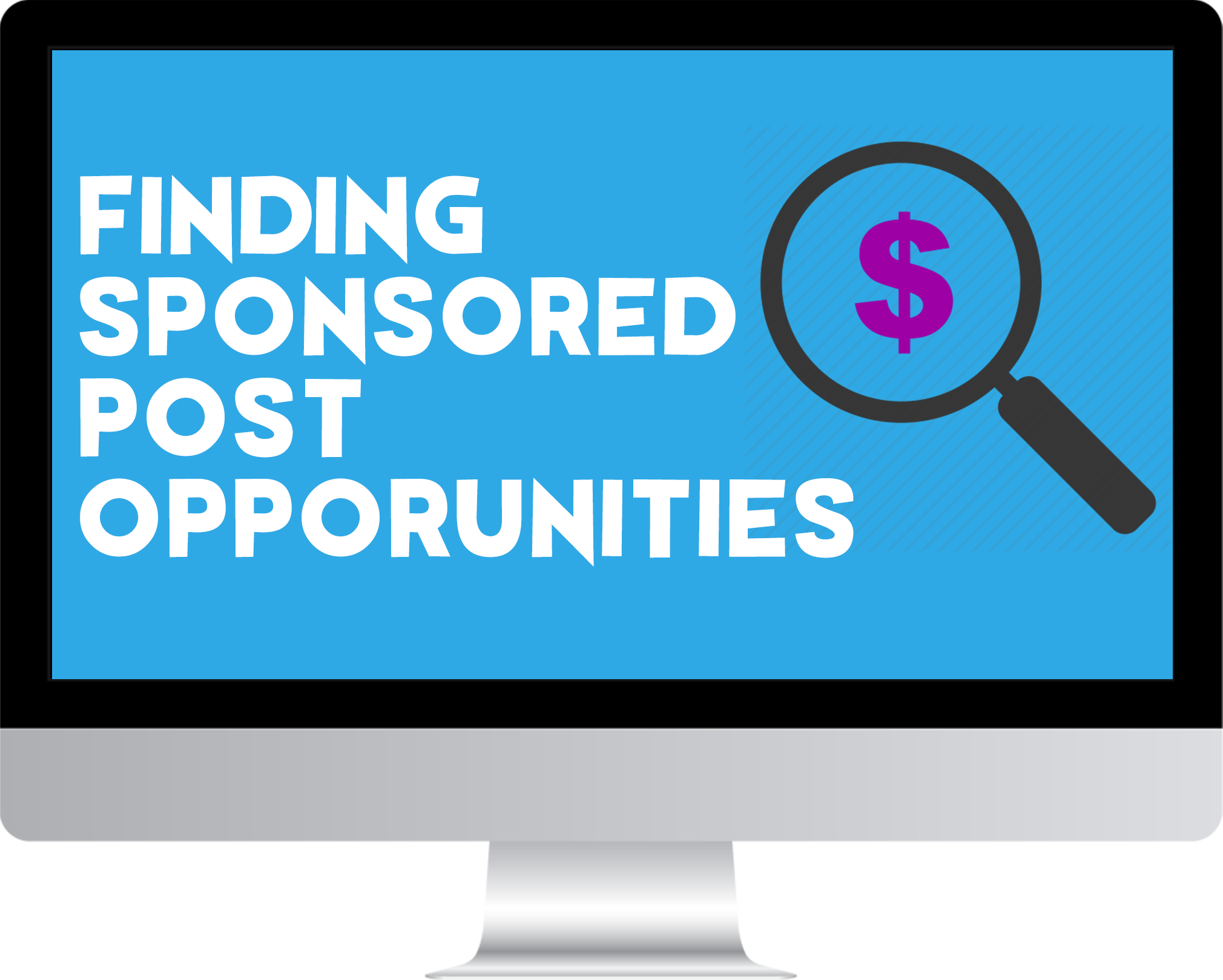 Module 5 - Finding Sponsored Posts Opportunities
---
This would be a game changer for you because most bloggers are used to sitting around and waiting for emails to come to them but that won't get you consistent sponsored posts deals. Finding, reaching out to different potential sponsors will secure that constant sponsored post deals that bring in consistent monthly income.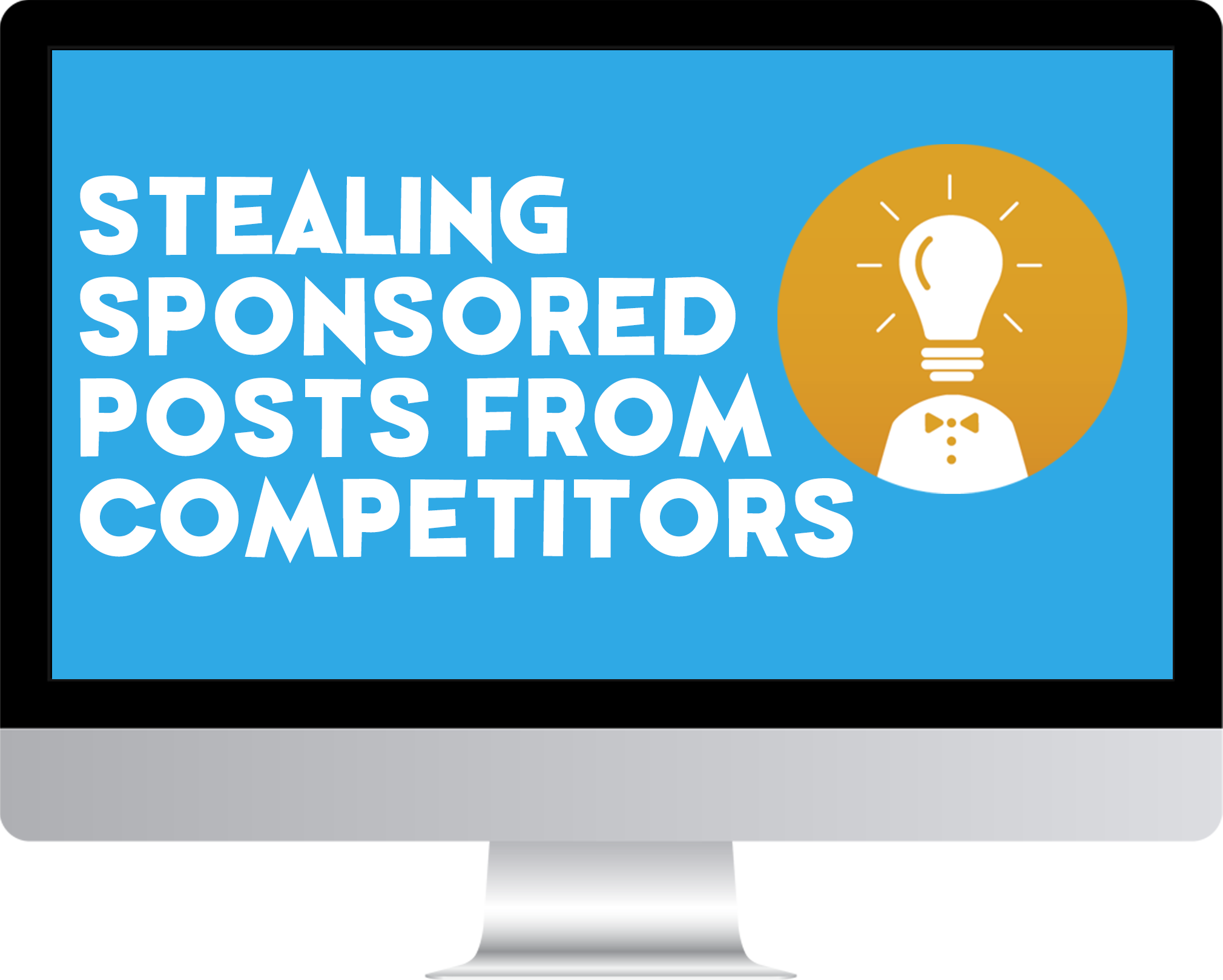 Module 6 - Stealing Sponsored Posts from Competitors
---
Here you're going to learn how to go through your competitor's blog posts to identify which of them are sponsored posts so you can reach out to the sponsor, pitch your site, negotiate a sponsored post deal and make some money with your blog.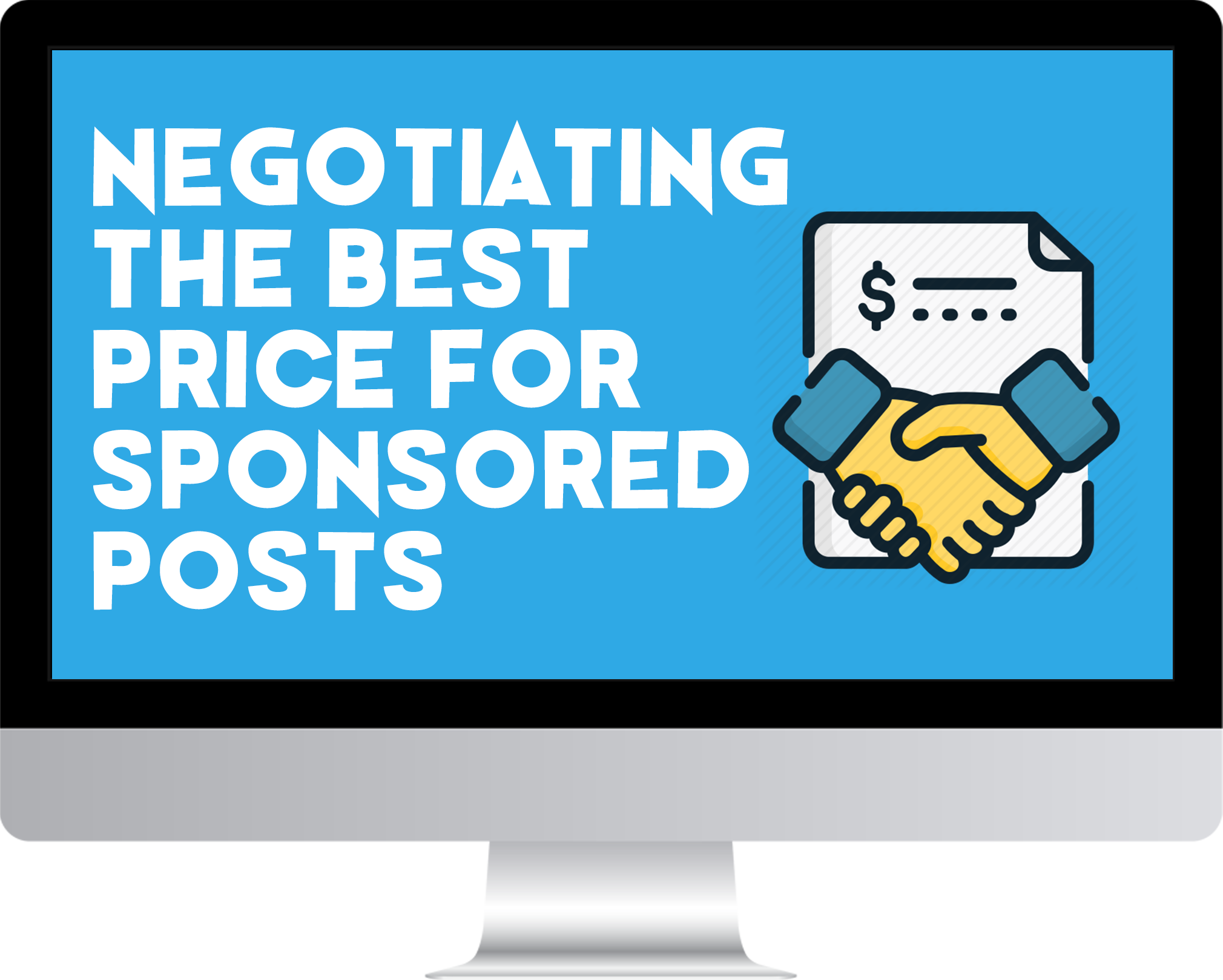 Module 7 - Negotiating the Best Price for Sponsored Post Deals
---
You will learn the best negotiation techniques to use with sponsors that will earn you more money with every sponsored post deal. I used this technique to earn $600 from a single sponsor and got a 250% increase on an old sponsored post deal. You don't have to feel guilty or pressured to post anything, learn the best ways to be confident, command respect, charge higher and be referred to as a professional in your field.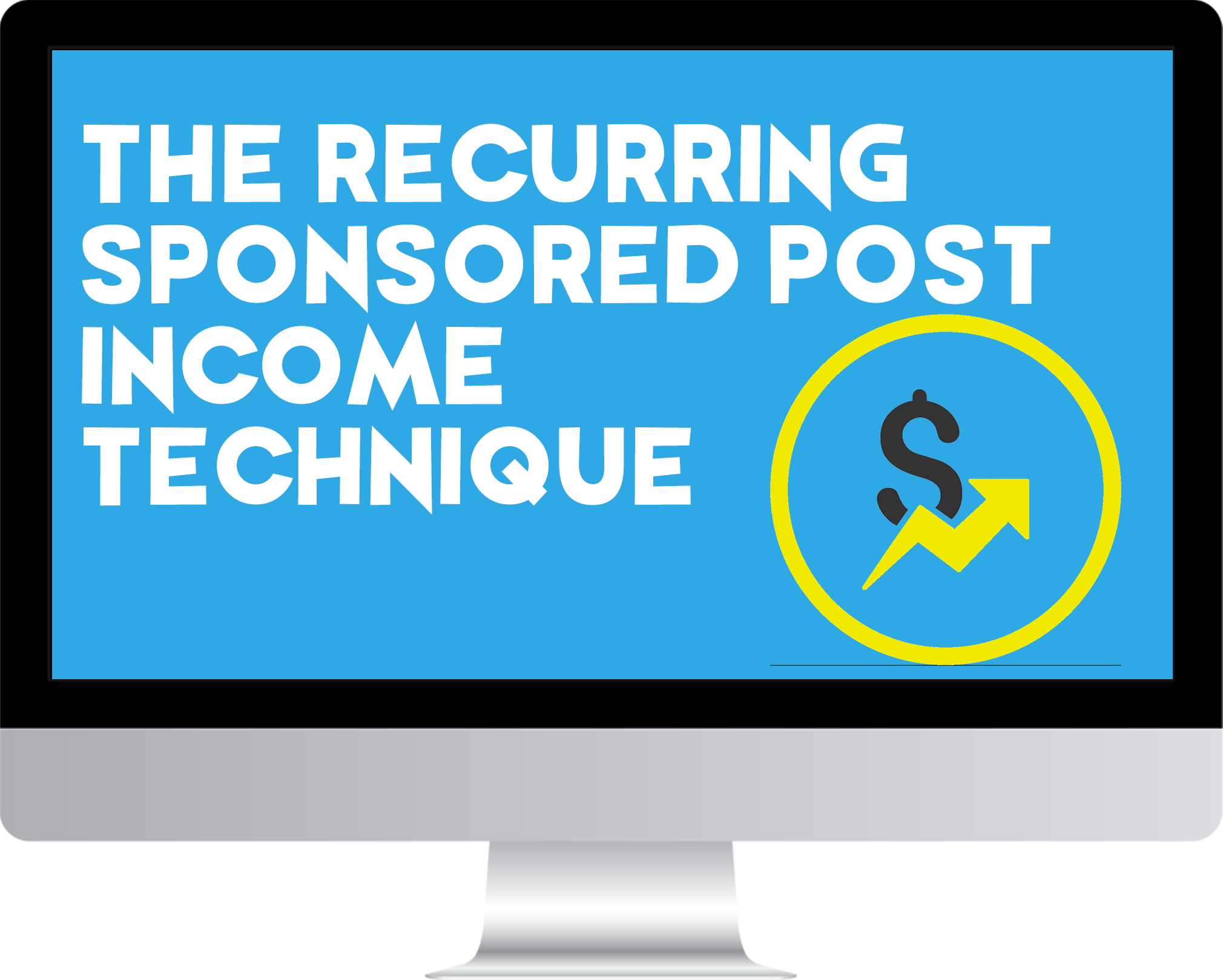 Module 8 - The Recurring Sponsored Posts Income Technique
---
This is the best sponsored post technique you can learn on the internet! Wow, the recurring sponsored posts income technique is so powerful that it works in the background and runs on autopilot. It's more like you plant a seed and a tree with many branches grows that's how this technique works, super powerful. I use it everyday.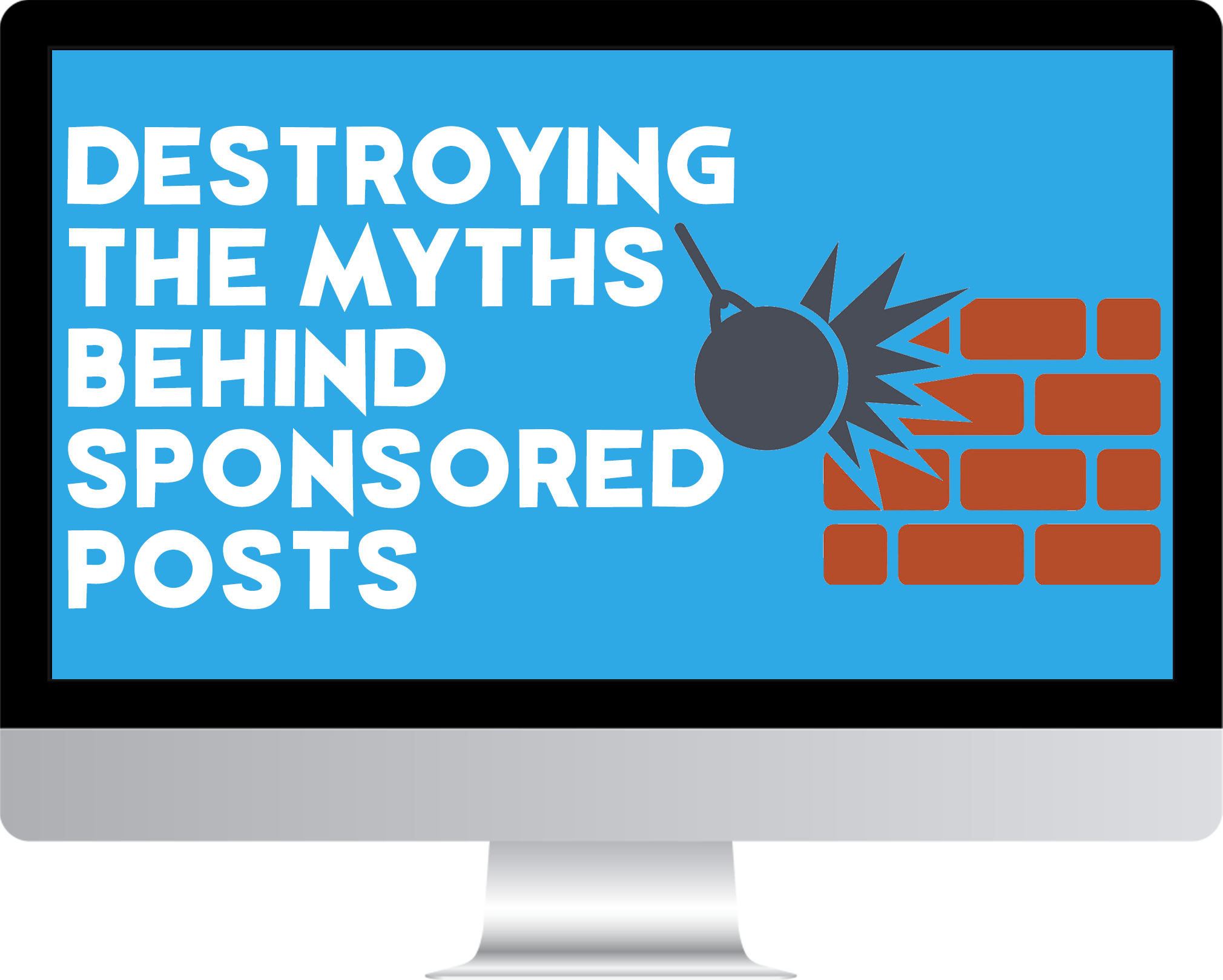 Module 9 - Destroying the Myths Behind Sponsored Posts
---
Some myths about sponsored posts are not true, some are blown out of proportion because they don't want you to make money with your blog. Get to know which of the myths were destroyed and which one is real and how to work around it.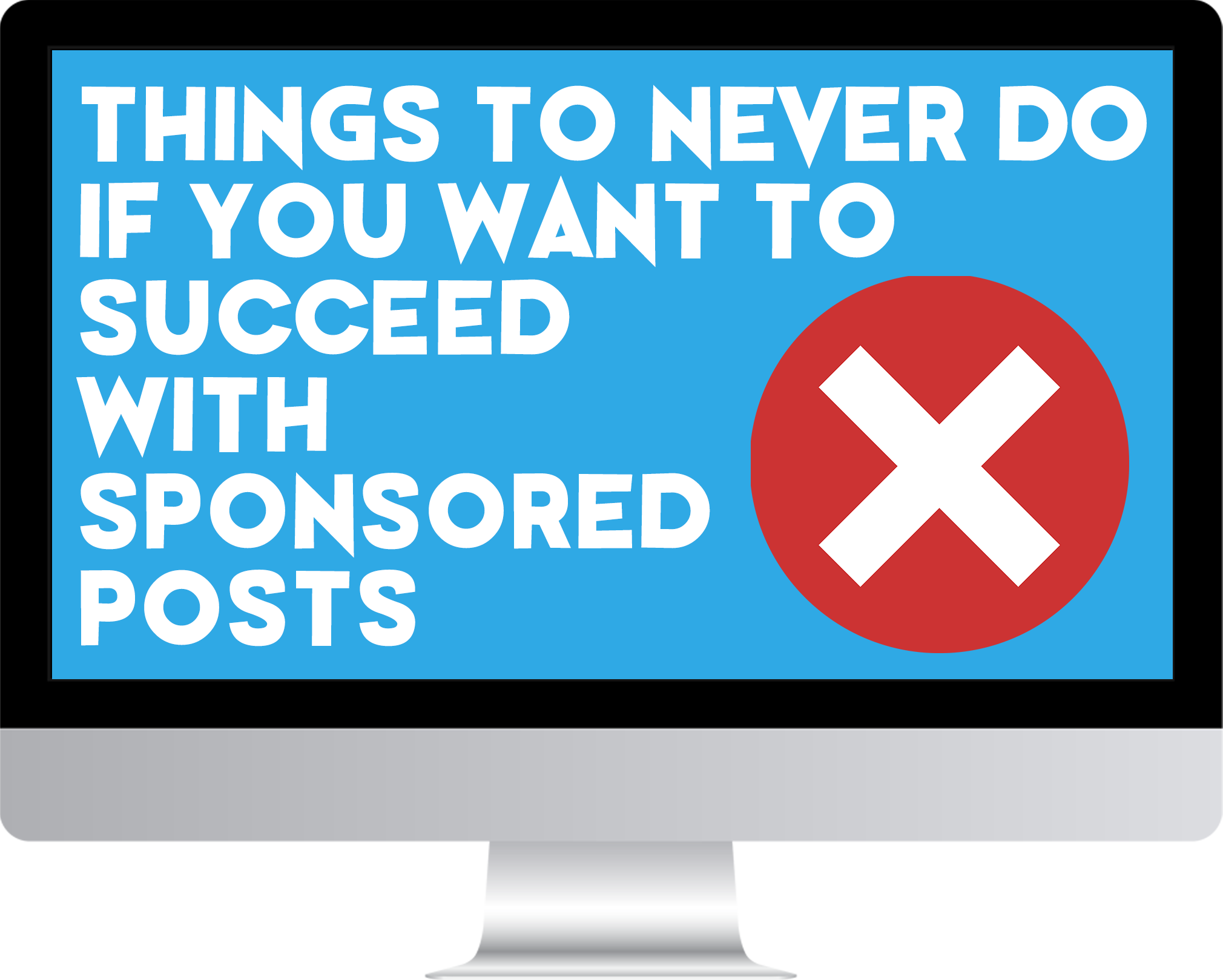 Module 10 - Things to NEVER do if you want to Succeed with Sponsored Posts
---
There are things that can hurt your sponsored posts success and we would be going through each and everyone of them so you know how to avoid them and work around to remain successful with sponsored posts.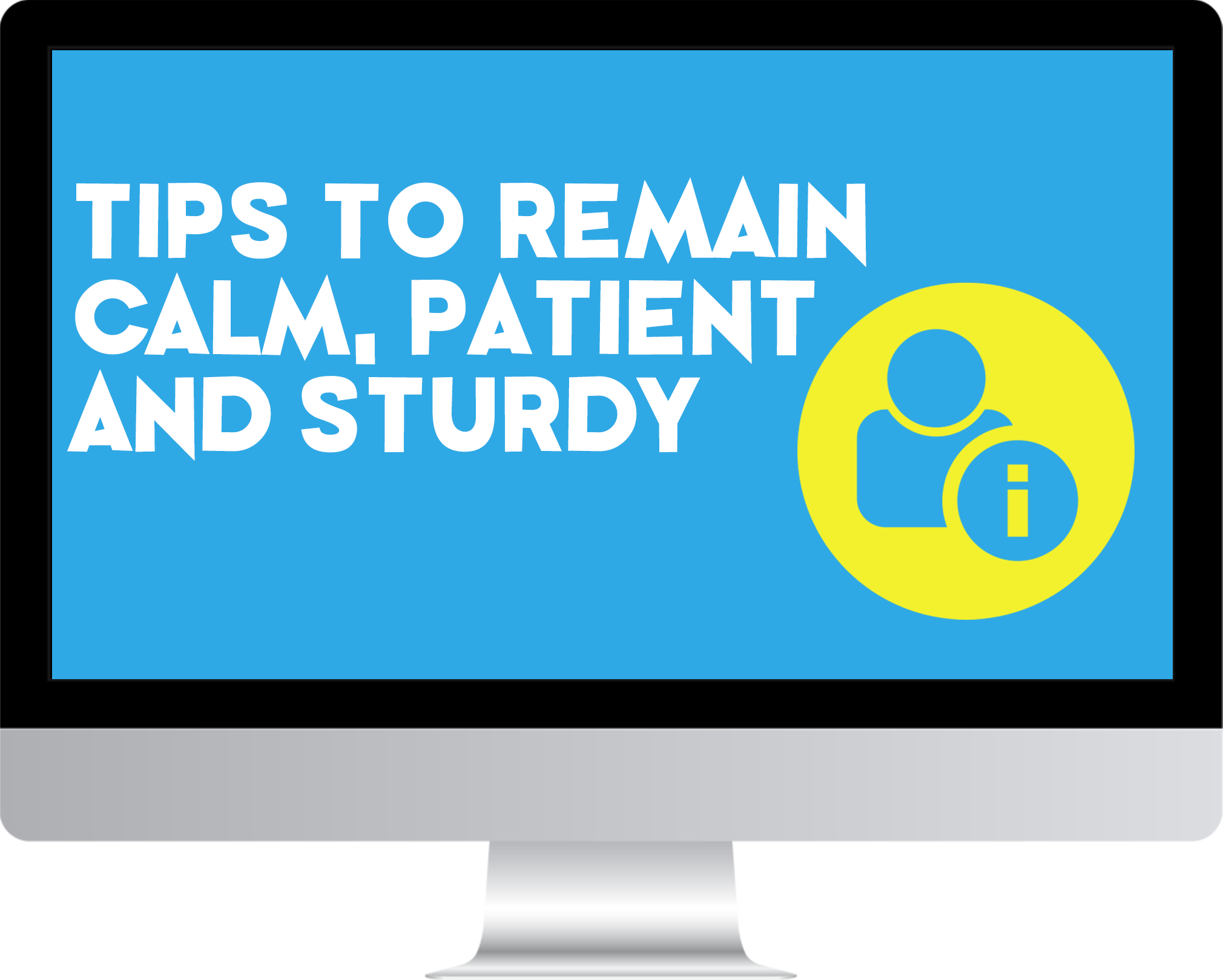 Module 11 - Tips to Remaining Calm, Patient and Solid as a rock
---
The waiting period can be daunting atimes especially when you have finished negotiating and you waiting on their reply and 2 days have past and still no reply. Trust me, I've seen high paying deals go cold but you'll learn how to not panic, how and why to remain calm and what do you do while waiting.
AND SOOOOO MUCH MORE!
Pssssst. Someone told us you like bonuses...!
Well okay, EVERYONE likes bonuses. So, not only are you going to get those incredible modules, but you're also going to get...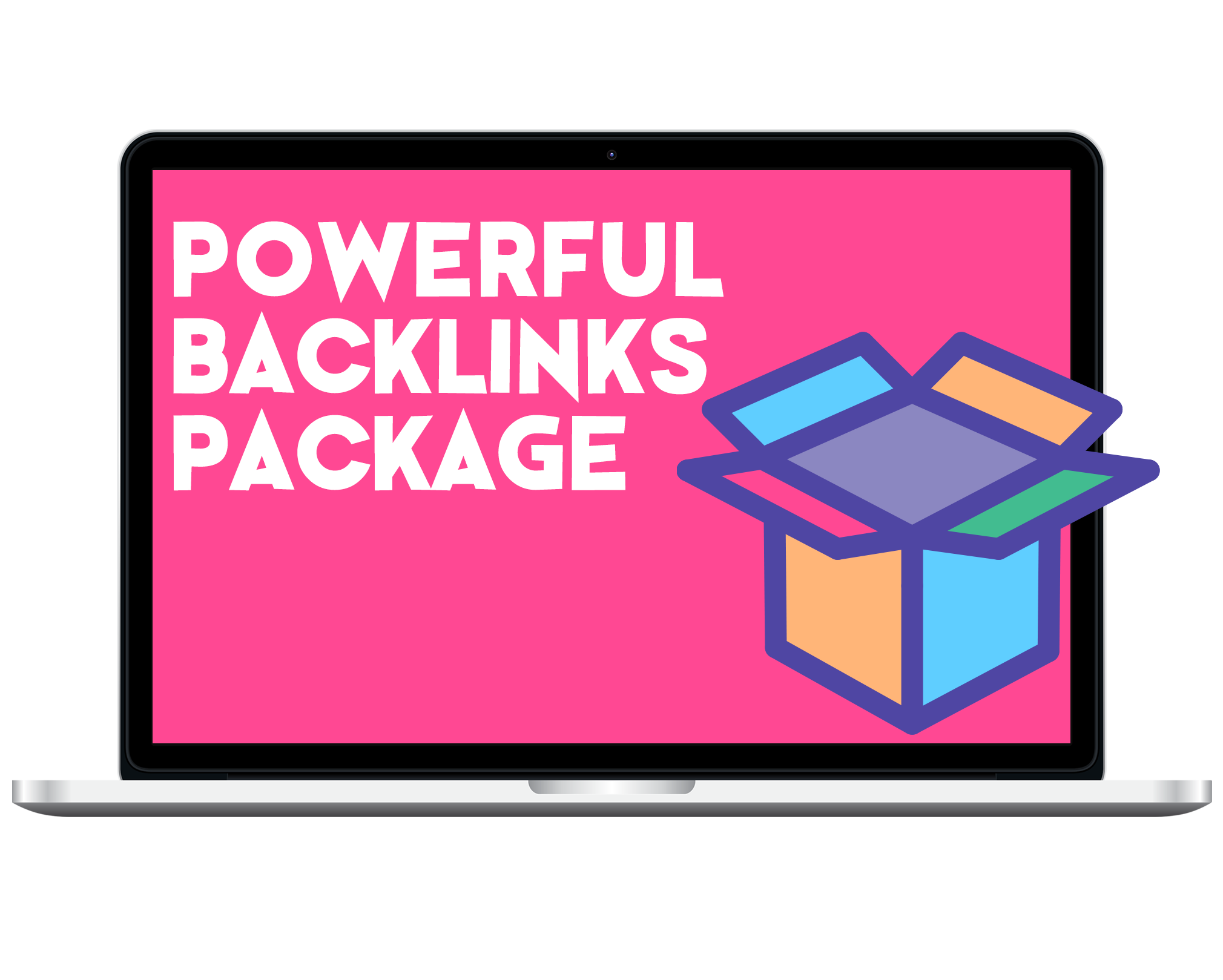 Bonus #1 - Powerful Dofollow Backlinks Package ($747 Value)
---
The truth is you need powerful do follow backlinks pointing to your blog to increase your blog's online value which will enable you charge higher in every sponsored post deal.
This package
is free and requires you to perform very simple tasks in other to get the backlinks.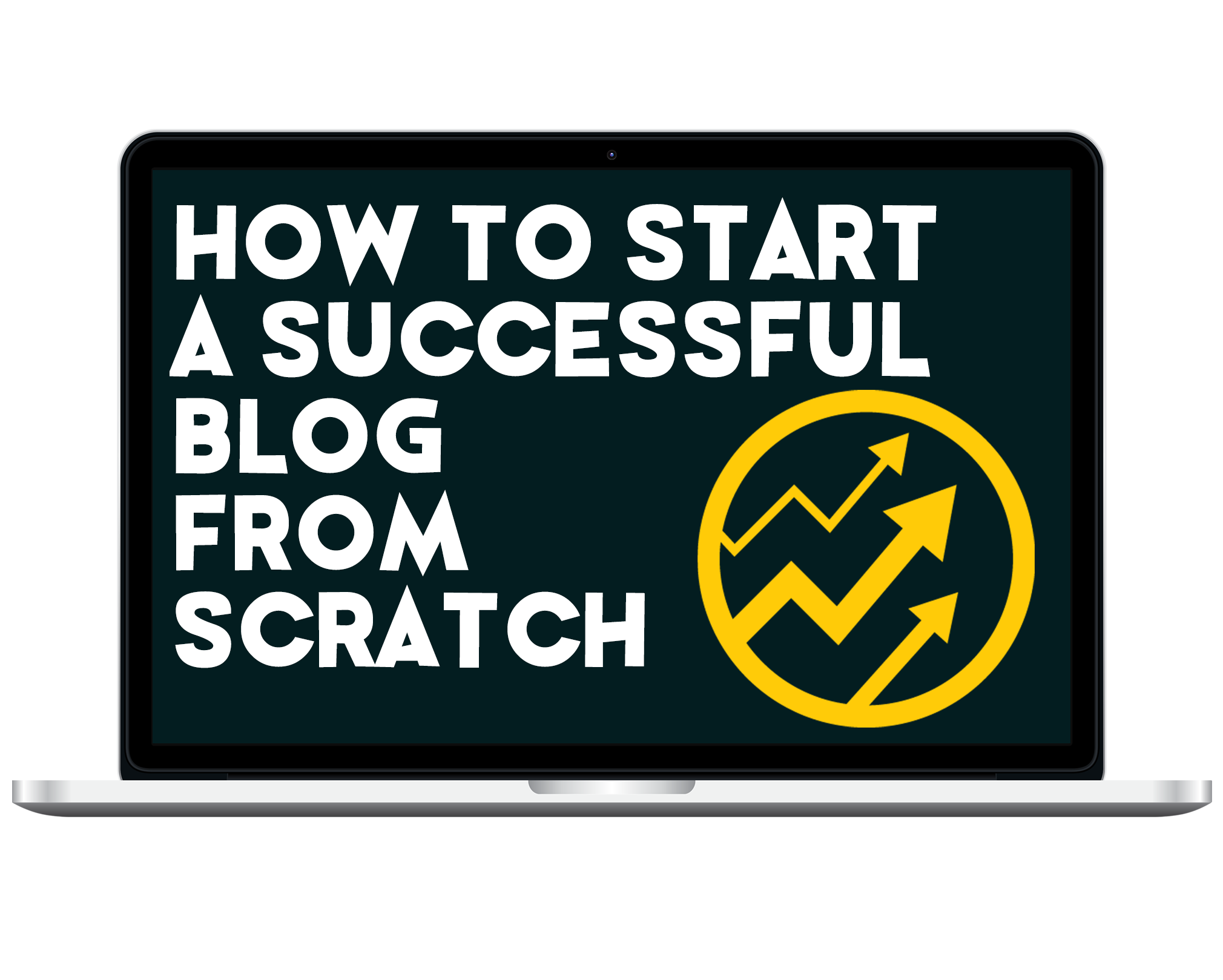 Bonus #2 - How to Start a Successful Blog from Scratch ($297 Value)

---
If you don't have a blog but want to start one and quickly get started making money blogging with Sponsored Posts you've to follow this guide which helps you create a successful blog that is aimed at making money.
For old blogs that were started for fun or without the intention of making money but now they want to make money with their blogs, this guide can also be used to re-brand your blog to get it in the right direction.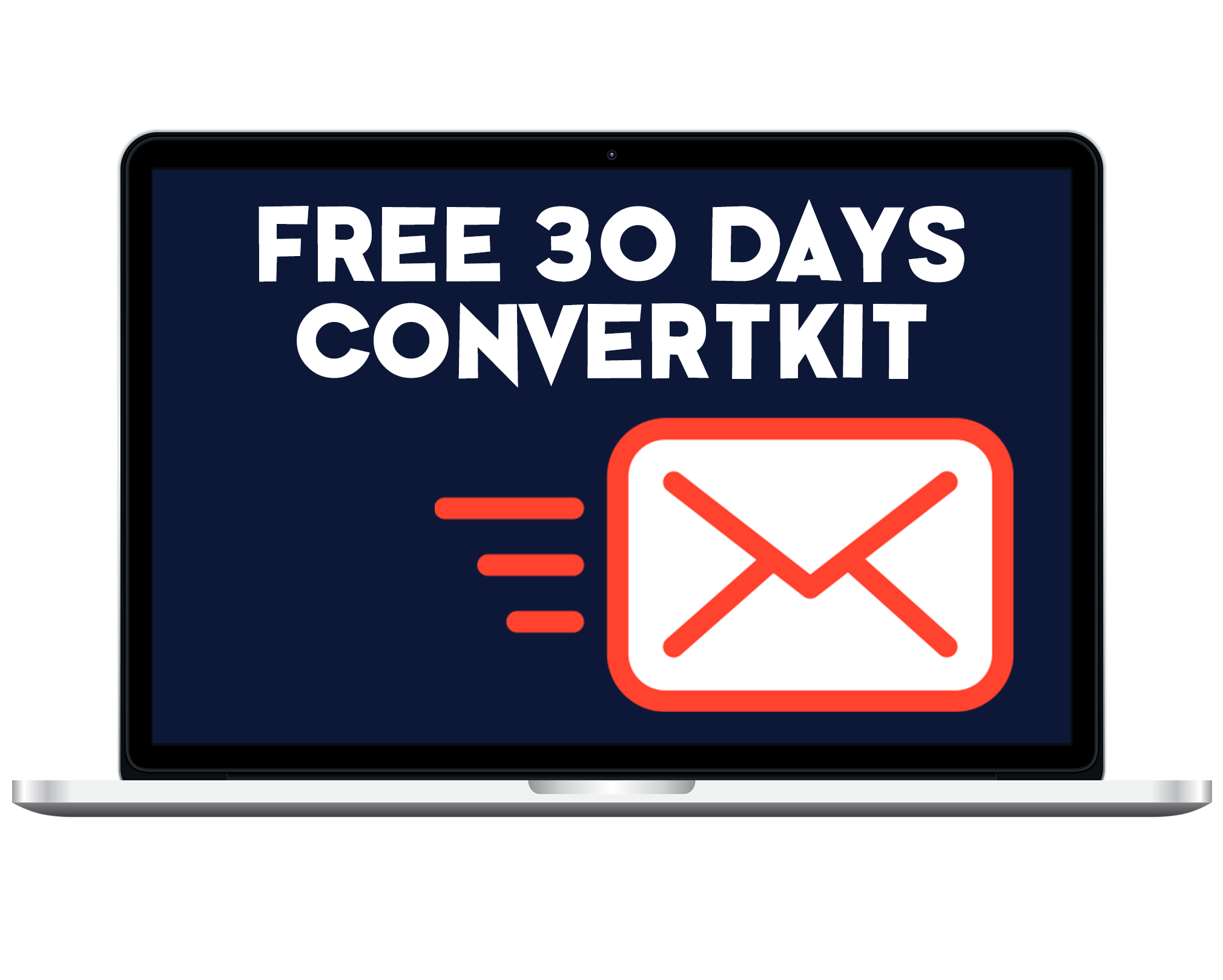 Bonus #3 - 30 Days Free ConvertKit ($39/month Value)
---
You need an email marketing service if you plan on building a list which will earn you many more income.
I recommend you try out Convertkit for 30 days without any commitment. You won't have to put in your credit card details.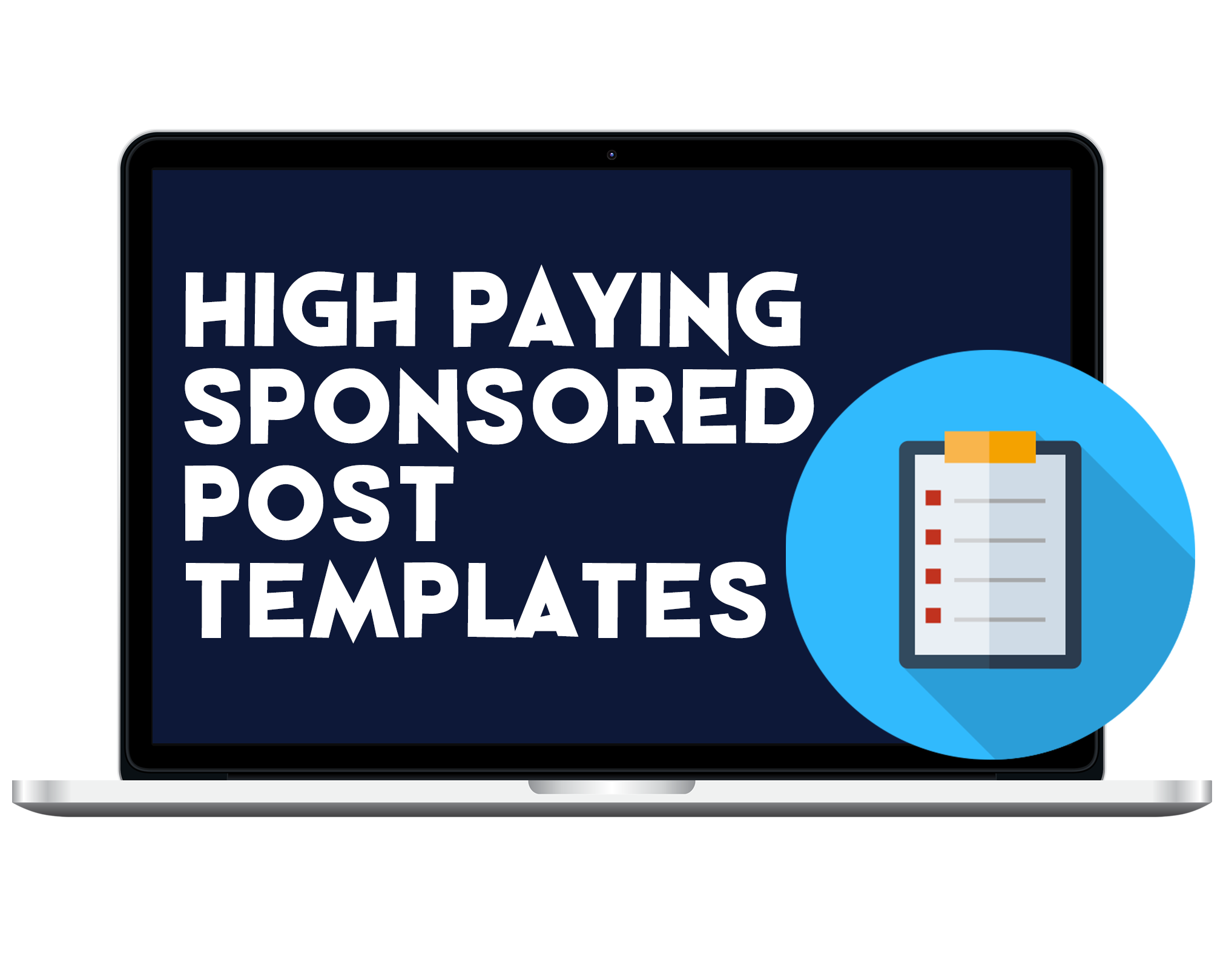 Bonus #4 - High Paying Sponsored Posts Templates ($597 Value)
---
These high paying templates will enable charge more in every sponsored post deal, you'll feel confident and powerful because you are the owner of your blog and nobody can force you to do what won't benefit you.
These templates are business oriented in nature and when you close a sponsorship deal and get paid you'll feel greatly rewarded.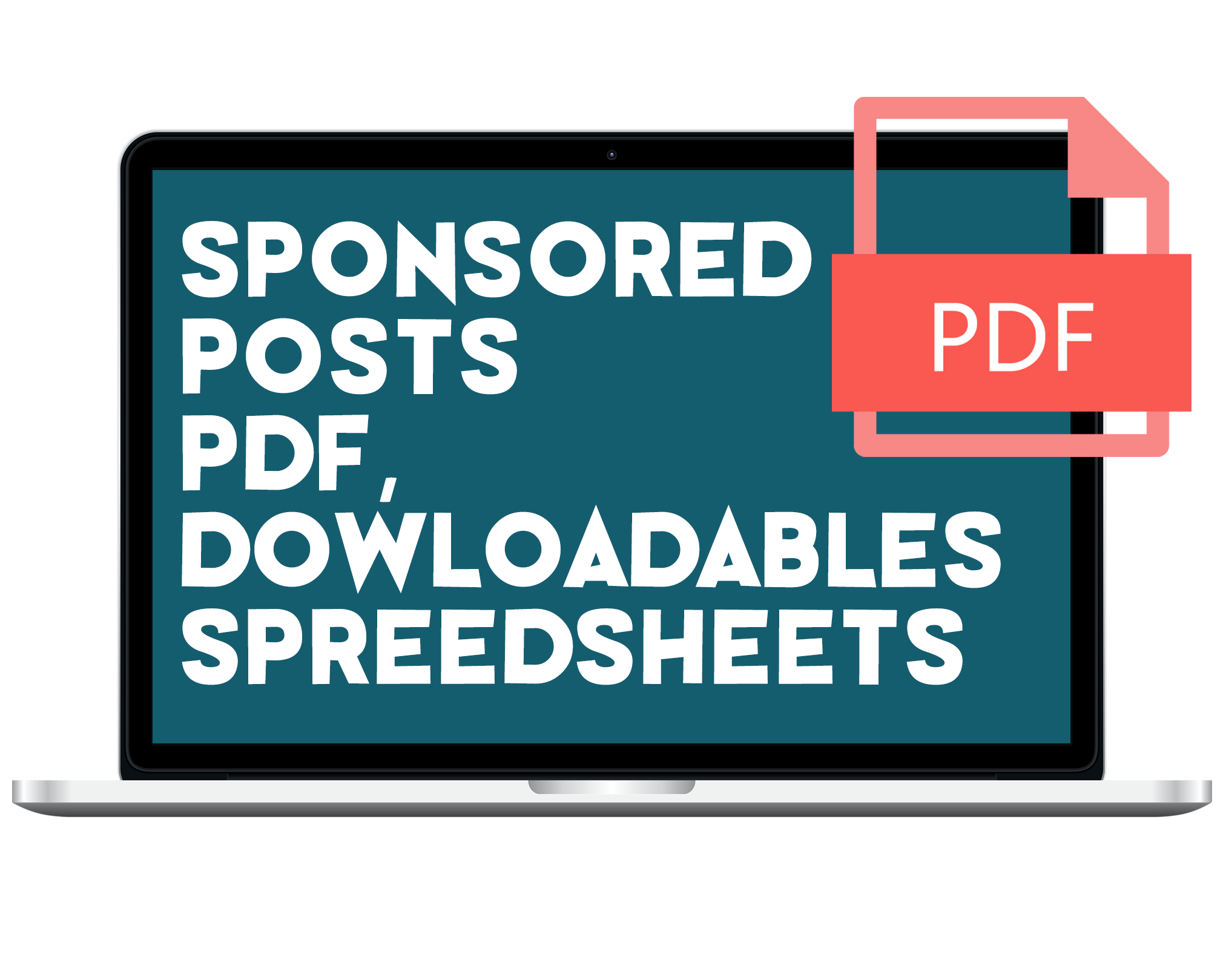 Bonus #5 - Sponsored Posts PDFs, Downloadable & Spreadsheets ($245 Value)
---
You have additional access to an arsenal of sponsored posts PDFs, downloadable and spreadsheets embedded in almost every lecture aimed at making sure you as a student gets your money's worth and also achieves the desired result.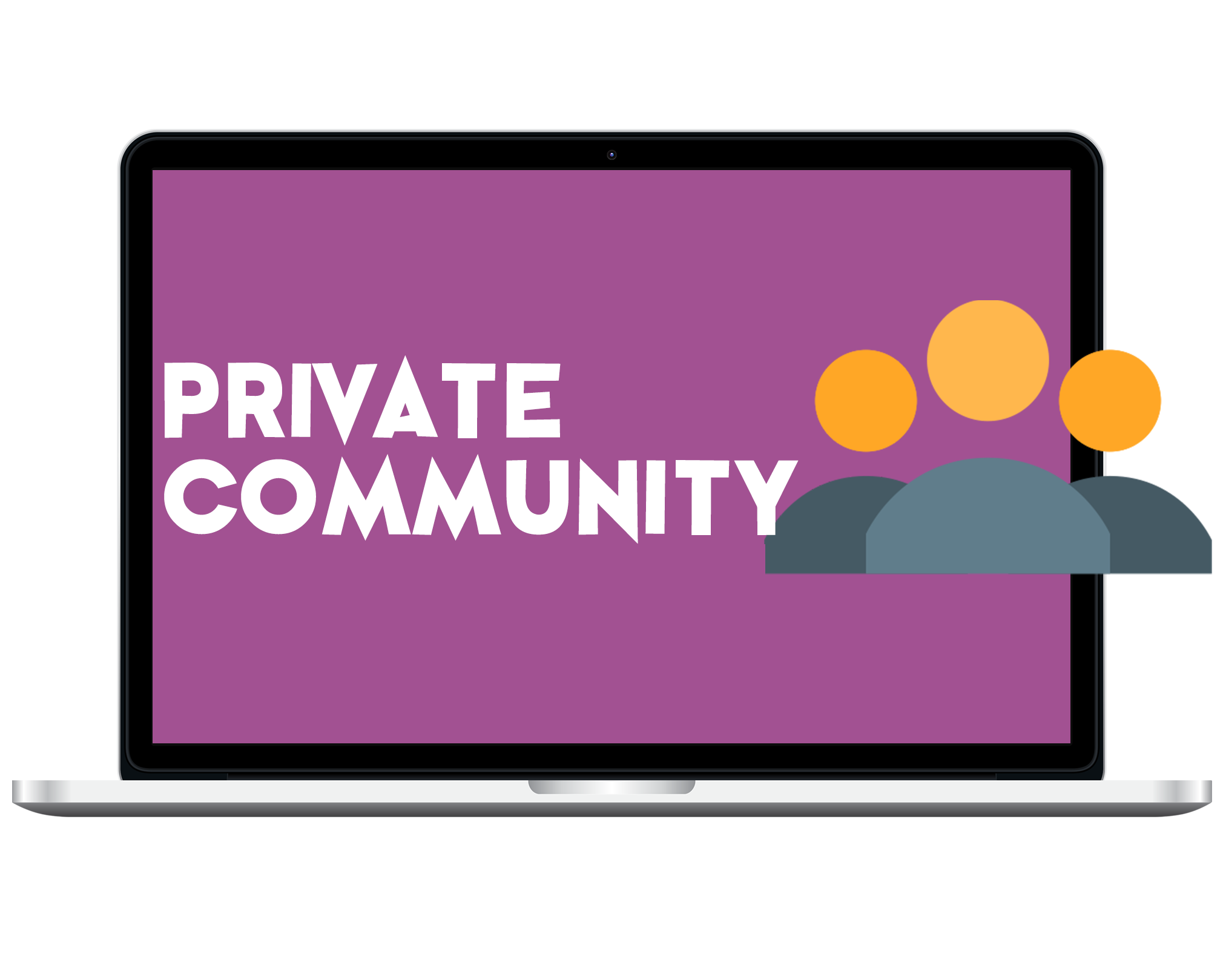 Bonus #6 - Private Community ($37/month Value)
---
In this group, you will be able to ask us questions about the program, get updates, discuss strategies, etc.
You can also chat with other members to toss around ideas, develop new strategies, and get feedback on your progress!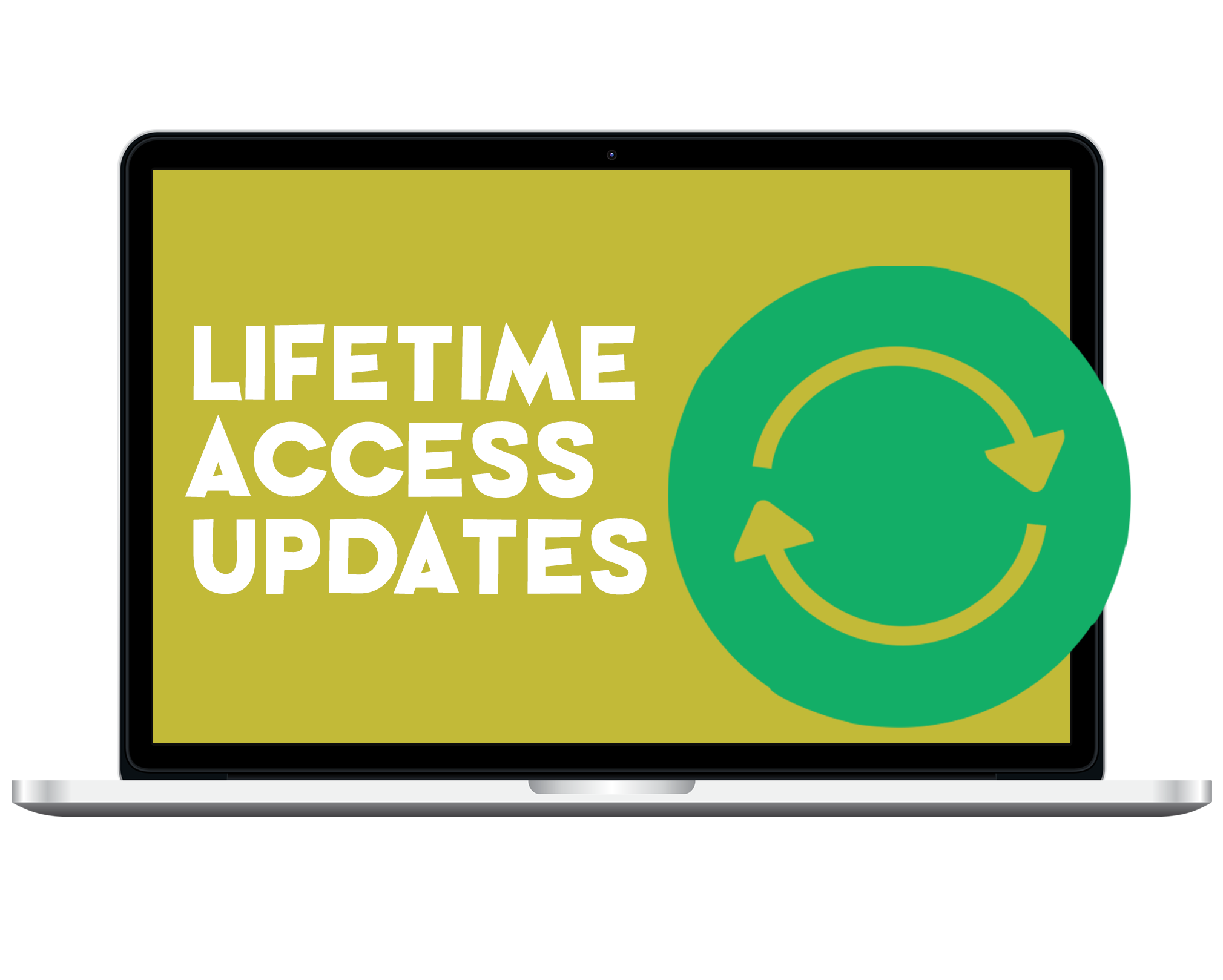 Bonus #7 - Lifetime Access & Updates
---
As we all know, the world of blogging and sponsored post are changing constantly. It seems like every month a major change happens changes everything and I'll be there for you when that happens.

I will update the course as needed and help you overcome any unforeseen hurdles that may arise (as they will!).
Course Curriculum
Welcome
Available in days
days after you enroll
Understanding Sponsored Posts
Available in days
days after you enroll
Useful Tools that will Make the Sponsored Posts Life Easy
Available in days
days after you enroll
Who is The Secrets of Making Money Blogging with Sponsored Posts For?
---
Intermediate Bloggers

This course is not suitable for brand new bloggers. If you've started a blog and have a Domain Authority of 20+. This means that your blog has existed for more than 6 months, you have some content on your blog and should already be receiving emails about guests post or sponsored posts.
People who actually want to make money.

This isn't child's play. You want to make real money with your blog. You are tired of waiting for money to come to you, this time you would be going after and grabbing a fist full of cash every month with Sponsored Posts.
Those who are TIRED of Google AdSense.
Google AdSense isn't terrible you just need to have millions of traffic or literally beg visitors to click on your ads and there's also this thin line of RULES you have to follow or your blog will get BANNED and when you're banned, that's it. The appeal system almost never works and you're stuck. You have lost your previous months income and don't know what to do. It can be a very depressing situation to find yourself.
Real Bloggers!
Have you been blogging for years now, you've done everything right to make money blogging but nothing seems to be working for you or you're already making little money with your blog but you want more money! This course is right for you because you can combine 2-3 monetization methods to make the most money from your blog.
Who is The Secrets of Making Money Blogging with Sponsored Posts Not For?
---
People looking to get rich quick.
You won't buy this course and wake up with $1,000 in your bank account. If that's your expectation or desire, this course is not for you, my friend. It takes time to become a successful blogger, but this course is designed to cut down that time drastically for you!
Anyone who has JUST started their blog and has a Domain Authority of less than 20.
If you are still new to blogging and your blog's domain authority is less than 15 then this course is not for you. What you need to do is work on your blog design, do some keyword research, write some good content and build backlinks to increase the domain authority of your blog.
Personal blogs that don't really want to make money.
Blogging as a hobby is fine, and there's nothing wrong with it, but this course is about making actual money from your blog. If you're just blogging for fun and have no real vision for a future, this course is not for you.
Anyone scared of rolling up their sleeves and doing some work.
No, you can't earn $1,000 monthly or become good at ANYTHING in life without putting in work.
Who is the blogger teaching this madness?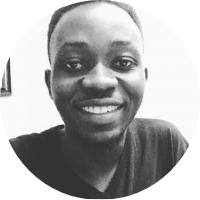 Paul Aroloye, Founder of Nairatips
Hey there, blogger! I'm Paul and I won a blog called Nairatips.com, where I teach people just like you how to start making money blogging with Sponsored Posts.
I love what I'm doing and the lives I've changed for the best.
After I decided to re-brand my blog in 2017, that's when my successful blogging career started. I was able to turn just another tech blog to a successful blog that makes more than $1,000 every month all with Sponsored Posts.
And through Sponsored Posts, I've been able to live a life that some people can only dream about, from the outright purchase of a car, to building my dream computer rig to eating good foods and exploring different places and freedom to decide when to work and when to play.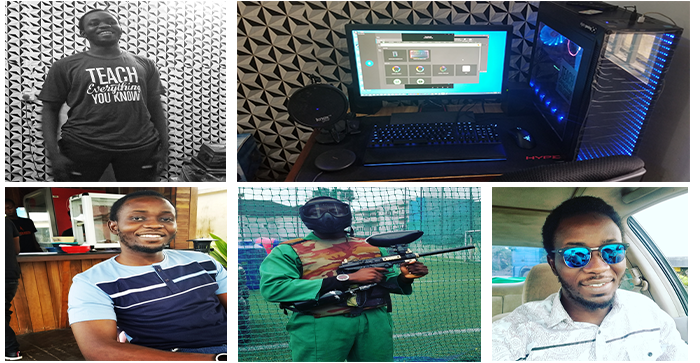 Don't get me wrong.. It takes hard work and dedication, but you'll find that working on something you LOVE and believe in than working a job you hate. Now, it's your turn to experience the fun and success that I've been able to achieve!
Let's do this together!
- Paularo.
Frequently Asked Questions
What if I am a newbie blogger?
If you are in the beginning stages of blogging and you seriously want to start making money blogging with Sponsored Posts, you can start your journey early by purchasing this course so you can set up your blog for success. This would save you years of just blogging for fun.
What if I haven't started my blog yet?
If you haven't started your blog yet, this course will not be ideal for you. My How to Start a Successful Blog will put you in the right mindset and track to be able to start a successful blog that makes money within 6 months.
What if I've been blogging for a while (1 year or more)?
If you have an audience already and have a good domain authority (25+) this course will be a total game-changer for you. There is not a doubt in my heart. The lessons are from years of different experiments with my blog. Learning just one section in this course ALONE could mean thousands of extra dollars in your pocket every month.
Will I learn something new?
Absolutely Yes, you'll learn negotiation techniques and how to be proactive and reach out instead of waiting around.
Will this course help me get traffic to my blog?
Yes, it will.. I've provided free POWERFUL backlinks packages for you to use to get dofollow links from sites with high domain authority and page authority. Getting these backlinks will help increase your domain authority and make your keywords rank higher in organic searches which will skyrocket the organic search engine traffic to your blog.
Will I need to purchase anything else once I get the course?
No, all tools required for Sponsored Posts are FREE and extremely powerful.
Can I find this information for free online?
Not really! 90% of the information you will find on sponsored posts is incredibly fragmented and incomplete. This is just the nature of sponsored posts and how the internet works. Yes, you can start trying to hunt out this information on your own, but you will spend hundreds if not thousands of hours like I did looking in the wrong spots. This is 100% the course I wish I had when I started out. It would have saved me so much time and money, it's painful for me to even think about!
Is there a time limit to complete the course? How long do I have access?
There is no time limit to going through the content in this course. It's a completely go-at-your-own-pace thing! Your access to the course doesn't expire. The sponsored post world is an ever-evolving and changing monster that you have to stay on top of if you want to win! This is why you get lifetime access to this content, including videos, worksheets, and any future updates to the course!
Do you offer any refunds or guarantees?
Absolutely. If you go through the course, implement our strategies, and don't see any results, then you can email us within 60 days for a full refund. All we ask is that you provide evidence that you've put these methods into place with your blog or website and can show that they have not worked for you. All refunds are subject to the terms of the full refund policy linked on the footer of this page.
What format is the content delivered in?
Video and Guides! You will have video instruction and step-by-step walkthroughs of every major topic. This is by far the best way to learn the material I provide - by me demonstrating exactly what I have done to have so much success.
Is my credit card secure?
Credit card security is extremely important to us. That's why I've partnered with Stripe to handle the billing and provide a secure socket layer, 128-bit encryption. Frankly, your credit card data is safer making an online purchase through our secure site than it is using it to pay for gas or buy food at a restaurant. So feel comfortable knowing your transaction is 100% completely protected from fraud
Will this course help me increase my domain authority?
Yes! With the free powerful backlink packages in the bonus section of this course, you will get powerful dofollow links easily to your blog. These are the links I personally used to get my domain authority from DA 30 to a DA 37+ in months.